Rock My Bed synopsis:
Everything always seems to fall into place for twenty-four year-old Aubrey Jenson, except for when it comes to her luck with men. Bad boys always draw her in and crush her heart, and Black Falcon's lead guitarist, Riff, is no exception. After sharing a few wild nights together, she leaves him behind; knowing a guy like Riff isn't the relationship type, merely just a play thing.
When she returns to New York, she tries to get the passion she felt in Riff's arms out of her head by dating Isaac, a successful representative at Center Stage Marketing. Just when she thinks she's forgotten Riff, she's forced to see him again when her best friend, Lanie, ropes her into being a bridesmaid for her upcoming wedding to Black Falcon front man, Noel.
Sparks fly instantly between Aubrey and Riff when they're forced to reunite, and suddenly she finds herself caught between the man that's good for her and the one who completely rocks her in every way.
**New Adult Romance--Book 2 in the Black Falcon series. This book can be read without reading book one.**
ROCK MY BED Blog tour schedule: http://www.iloveindiebooks.com/p/rock-my-bed-blog-tour.html
Check out the youtube video blog tour schedule here: http://youtu.be/tXZmkp632W8
The Facebook event here : https://www.facebook.com/events/169744889848686/
EXCERPT:
I watch Zach throw the last of his things in a duffel bag. "I can't believe you have to go back already."
My heart sinks at the thought of not being with him every day. Believe it or not, in a week I've grown used to having him here all the time.
He walks around the bed and pulls me up by both hands. "Come with me."
I throw my arms around his neck and squeeze against him. "I can't. I have my job here and all."
He sighs and rests his forehead against mine. "I know. I wish you'd quit and come on the road with me. I like having you with me."
"That would be better than anything in the world, but I've worked so hard for this degree and it's the best company in the field. I can't give that up."
He nods. "I know, but it doesn't make the pain of leaving you here hurt any less."
I rub the back of his head and the stubble scratches my fingertips. "I feel the same way. But like you said, we're only an airplane ride apart. Maybe I can come to you on weekends or something."
"I'll take whatever you can give me." He leans in and presses his lips to mine.
A crushing weight sits on my chest knowing this will be the last kiss I get from him in a while. I close my eyes, but it doesn't stop the burn that's taking them over. Squeezing them tighter doesn't work either. It merely forces a tear out of the corner of my eye.
"Don't cry," he whispers, "I'll see you again before you know it."
The call button on my apartment rings as someone buzzes the apartment entrance. "That's your ride."
I fist his t-shirt in my hands and kiss his lips with as much force as I can muster. This week has been perfect and I'm scared to let him go. I don't want this feeling to end, and I'm afraid that if we try this long-distance thing it isn't going to work out. They never do.
"I have to go." He gives me one last peck. "I'll call you when I board the plane."
I nod and pull my hands away from his shirt. I wonder if he feels this, too? The uncertainly of what lies ahead for us?
I sniff and do my best to hide the overwhelming emotion I feel building inside of me. The brightest smile I can afford to show fills my face as he steps back.
"This isn't goodbye. It's more like an I'll see you later, okay?"
"Okay," I answer softly.
He grabs his bag, takes one last look at me and then heads out of the bedroom. The minute the front door clicks shut, I fall back against my pillow and allow the breakdown I've been holding back to break free.
Never in a million years did I believe that kiss backstage with a sweaty, Mohawked rock star would lead to a connection like this. This is one curveball in life I wasn't expecting
.
Wendy's 5 BIG bitten lips review:
Almost immediately following my read of Rock the Heart (Book 1 in the Black Falcon series), I knew I was in trouble. Riff had practically dominated most of my thoughts throughout a story that wasn't even his to begin with. I'm hooked on a bad boy automatically, but throw in the fact that he's a freakin rock star?! HOLY HELL!!!
Because the wait for Riff was so long! But, SOOOO worth it!
And then, I got my copy of Rock My Bed and I was
Here we go....it's time to get down with the Gold-ticket-giving-for-a-one-nighter-bad-boy-rocker-with-a-hawk-makes-my-panties-wet RIFF!!Yeah, my excitement was above even normal standards. I devoured this book like a starving fat guy devours hot dogs.
The story picks up where Aubrey and Riff first meet in the hallway at the end of a Black Falcon concert. We got a snippet of this scene in Rock the Heart, and I loved it even then.
The warmth of his tongue gliding over mine causes a tingle in my belly that spreads down between my legs.
OH.MY.GOD.
Mine too, Aubrey, mine too. My legs are jello and I'm only 1 chapter into this book. There is something seriously HOT about a strutting rocker that just takes what he wants.
Because why wouldn't he?! Riff knows he's hot stuff and wanted. Such a turn-on.
What the hell just happened? Did he really just offer to fuck me for sport and then kiss me breathless?
Yeah, girl! He did.
Hope you have a change of panties ladies, because this gets STEAMY!!
Aubrey returns home and has a hard time forgetting that kiss. She's relentlessly pursued by another man but continues to turn him down.
Riff's thoughts of Aubrey also continue and then by chance they reconnect.
The name Aubrey Jenson rolls off my tongue as I read her name aloud. I finally have a name to go with the beauty I've been dreaming about the past couple of nights.
A budding relationship based over social media occurs and finally brings this simmering duo together for a weekend.
It's raunchy, magnetic, pulling, domineering, intense fucking! and it's wow....just.... my thighs were being winked at by my va-jay-jay.
SPICY!
And then, I know something is going to happen after their wild weekend where they made no promises.
Things work themselves out, but it's nerve wracking for a bit there. I was on the edge of my seat and ready to bitch slap a couple of cum-guzzlers that shall remain unnamed for now. Eventually though, I got over my snit and dealt with what was.
SO HAPPY I DID!!
Riff and Aubrey are a powerhouse couple ready to explode. The thing that excited me the most about the two of them is that regardless of the situation, you always know where each of them stand, maybe not always with each other, but always as individuals.
I went into this book thinking that I was going to hate Aubrey because of the way she seemed to be in RtH, I'm so glad I gave her a chance. I love a woman with a backbone. And let's be honest, to take on Riff, you've got to show some sort of domination.
I was such a mess of happy tears by the end of this book that things went the way I had hoped for. Fuckin Riff had me biting my nails down to the skin. My man is NOT a pussy when it comes to love after all. HELL YEA!!!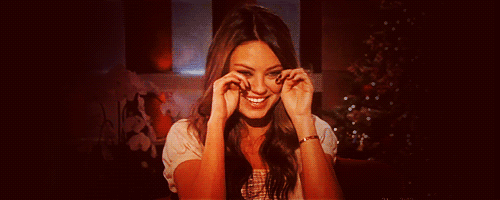 My cast:
Aubrey -
Riff -
Michelle Valentine KILLS it!!! with her Black Falcon boys. I can't wait for more.
Dee's FIVE Lip Smacking yumminess Review:
Not sure how the hell I am suppose to follow that!! Loved your review Wendy! Super creative. :)
Ok the book, I know it takes place in New York and on a tour bus. I know that the band name is Black Falcon. I know that Ms. Michelle A. Valentine is a writing ROCK STAR! Her men are 10+ swoon worthy. (I really really wanted to say "A 10, a motherfucking 10". I fucking love Varsity Blues) Anywho back to the book.
Riff at first glance is a hot ass guitarist that fills the "rock star" stereotype to a T. He hands out these gold tickets that can get you back stage and a chance to have some ah-maz-ingly hot sweaty rocker sex with the sexgod himself. As Riff's story developed we learned so many things about him. He isn't just a sexgod, the man can cook too! I won't reveal all his secrets. But the guy has some HUGE secrets that tear him apart. Making him seem like a non-relationship kinda guy. Aubrey the sexy redhead that caught Riff's attention and was handed a GOLD TICKET, was the one person he didn't know he was looking for.
Aubrey agreed to the one night, scratch that, one weekend of what she knew would be amazing sex with a rock-star-sexgod. One last hoorah before she settled down with a suit and tie like EVERYONE said she should. Aubrey had ALWAYS loved the bad boys and was hurt by every last one of them. She knew she had to protect her heart from Riff and his bad boy charm.
Aubrey tries the suit and tie with Issac whom showed interest in her. He was definitely interested and definitely a suit and tie kind of guy. The perfect guy according to her parents. She wasn't so sure he was perfect for her. Even though she knew she shouldn't she couldn't stop thinking about Riff.
WARNING:::::: Ladies be ready for some steamy sex scenes. These two know how to steam up a room. Or book lol
It is a wonderful book filled with equal amounts of hot sex and a great story. Way to successfully combine the two Ms. Valentine. There was not one moment when I found myself wanting more story or more sex. Congrats on another rocking BLACK FALCON NOVEL!
I recommend this book to anyone that loves a great love story, a great rock band and lots of hot sex! And drama, there's always a little drama. Just enough angst to keep you on the edge of your seat!
Michelle's Bio:
New York Times Best Selling author Michelle A. Valentine is a Central Ohio nurse turned author of erotic romance of forthcoming novels ROCK THE HEART (2012) and ROCK MY BED (2013). Her love of hard-rock music, tattoos and sexy musicians inspired her BLACK FALCON series.
Rock My Bed on Goodreads:
http://www.goodreads.com/book/show/16087670-rock-my-bed
Goodreads Author Page:
http://www.goodreads.com/author/show/6540645.Michelle_A_Valentine

Blog:
http://michelleavalentine.blogspot.com/

Facebook Author page:
http://www.facebook.com/pages/Michelle-A-Valentine/477823962249268?fref=ts

Follow Michelle on Twitter:
https://twitter.com/M_A_Valentine

Amazon Author page:
http://www.amazon.com/Michelle-A.-Valentine/e/B00AD9TKU4/ref=sr_ntt_srch_lnk_1?qid=1362946729&sr=8-1
3 GIVEAWAYS
a Rafflecopter giveaway
a Rafflecopter giveaway
a Rafflecopter giveaway