I wasn't always in love with Colton Calloway; I was in love with his younger brother, Kyle, first. Kyle was my first one true love, my first in every way.
Then, one stormy August night, he died, and the person I was died with him.

Colton didn't teach me how to live. He didn't heal the pain. He didn't make it okay. He taught me how to hurt, how to not be okay, and, eventually, how to let go.
Here is Chrissy's Review 5+++ Stars!
After a week of letting my feelings for this book stew and my high to wear off, and I most definitely had a high from this book, I'm finally able to write up my review. I honestly feel like there are no words that are good enough to describe how I feel about this book.It's just WOW! It's so amazingly tragic and hopeful. I was drawn in from the first page and couldn't stop reading until I was finished. It's a story about healing so that you can learn to live again and move on with life. It was soul shattering and heart wrenching. I felt it. ALL of it. Every single emotion that the characters were feeling, I felt too. This also happens to be my first book to hit my Top favorites of 2013.
I did a lot of this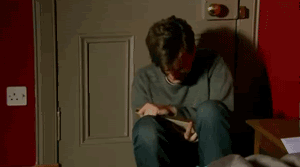 and I was Swoony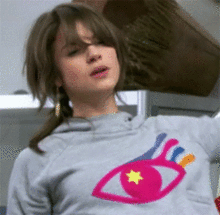 And the sex scenes had me doing a lot of this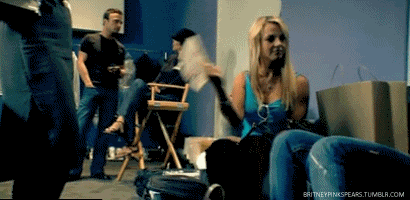 Wendy's Review for
FALLING INTO YOU
I rarely do this. In fact I've only ever given 2 other books my
rating, but this will be my third and for reasons you will find out when you READ THIS BOOK!!!
It's a gut-wrenching, heart-pounding, head-spinning whirlwind that I never wanted to end.
I am completely
by this book!
Every emotion I've ever felt was brought forth and it was beyond welcome!
Nell and Kyle's story from the beginning was this beautiful portrayal of young love and all the firsts that people experience.
And then,
Two years, a proposal and a fallen tree are the end of one chapter in Nell's life and the beginning of something altogether more fulfilling.
All tragic events have a way of making us
to feelings and life in general. Nell was blind to any emotion other than pain for so long after her loss.
"I wasn't always in love with Colton Calloway; I was in love with his younger brother, Kyle, first."
Enter Colton and Nell's life is in for an unexpected change.
"But we have to learn to be be free. We have to, Nell. Doesn't mean happy all the time, or okay all the time. It's okay not to be okay. I told you that, but I'm relearning it myself. But not being okay doesn't mean you stop living."
Together they would learn to live again.
"I'm not just falling in love with you, Nell. I'm falling into you. You're an ocean, and I'm falling in, drowning in the depths of who you are"
This has to be by far one of the most emotionally charged lines I've EVER read in any book. Absolutely beautiful!
I can't get over the pull that
Falling Into You
has on me. I'm in serious book hangover from this and I'm not sure if I even care if it passes anytime soon.
I absolutely cannot express how much I love this book!!!
I wish I had more words to describe the way that this dynamic between characters has touched me. The internal struggle I'm having with putting words down for this review has been incredibly difficult for me because I keep replaying every emotion I've ever felt, which that in itself goes to show how truly magnetic this story is. Not everything is perfect in life and love but when it's this good even on a bad day, it shouldn't matter.
Colton and Nell are passion personified!
My cast:
Colton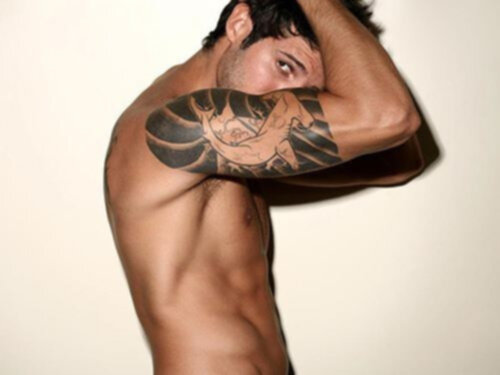 Nell
Kyle
BIO:
Jasinda Wilder is a Michigan native with a penchant for titillating tales about sexy men and strong women.
When she's not writing, she's probably shopping, baking, or reading.
Some of her favorite authors include Nora Roberts, JR Ward, Sherrilyn Kenyon, Liliana Hart and Bella Andre.
She loves to travel and some of her favorite vacations spots are Las Vegas, New York City and Toledo, Ohio.
You can often find Jasinda drinking sweet red wine with frozen berries and eating a cupcake.
Links to connect with Jasinda:
http://www.kobobooks.com/ebook/Falling-Into-You/book-hSlZW8ySH0KobC0xr5Agrg/page1.html?s=_7CBFlShhUiXXSEm0jHr3A&r=1
Giveaway:
1st place winner ~ $100 Amazon gift card
2nd place winner ~ signed paperback copy of Falling Into You
3rd ~ 6th place winners ~ each will receive an e-copy of Falling Into
a Rafflecopter giveaway